My life in September, via Instagram...
a funky tomato from my little garden/ my last entry for the Super Online Sewing Match- the Cambie dress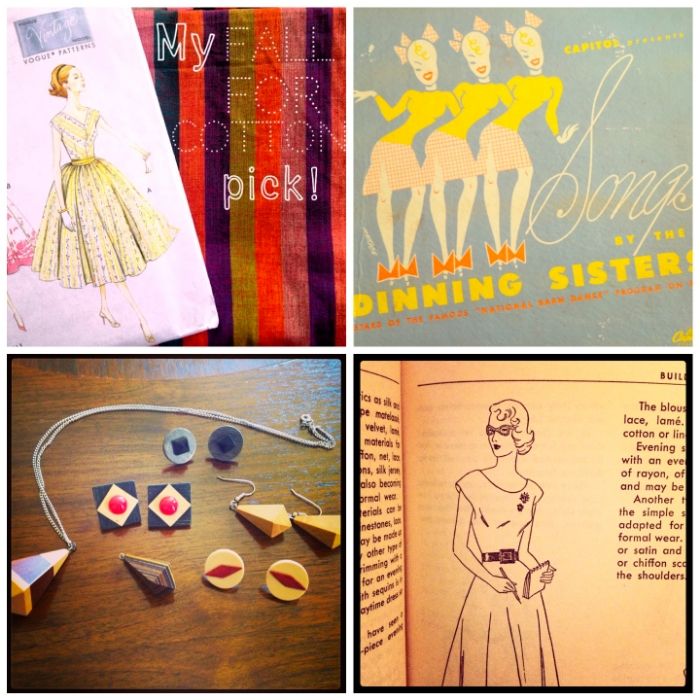 planning my Fall for Cotton dress/ my new favorite record-I'm so in love with it!/cool wooden jewelry from an estate sale (hopefully on Etsy soon!)/an adorable illustration from a vintage sewing book
mid-century barware in our antique space/my new favorite train case-found at an estate sale/I can't wait to make the new Zinnia skirt!/Halloween display at the space
great Pyrex finds/Ruby sitting on the chair hilariously/zipper-related issues/my dress finally completed!
I'm officially obsessed with Instagram- it's so much fun! Are you on there too? Let's be friends!
Find me at: scavenger_hunt_mel
I can't believe how fast September flew by- are you all ready for October?