Hi everyone and welcome to this week's edition of Thrifty Thursday, where I share my weekly thrift store/swap meet/estate sale finds.
My first find of the weekend was this little wooden owl I found in the thrift store next door to where I work (yes, it's dangerous!). I thought he was too cute to pass up. I'll be taking to the antique space next time I get down there.
On Saturday, we hit up a couple of estate sales. There were only a couple going on, but we still managed to score some good stuff. I found this cool sewing box (loaded with supplies!) for $5: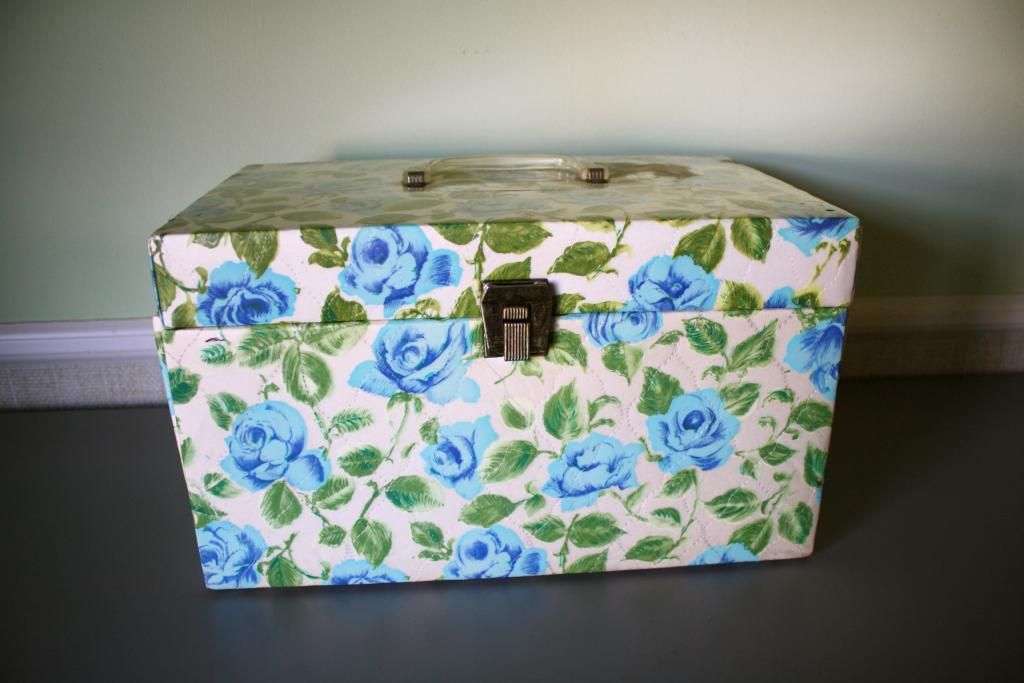 I had to take a picture of the inside to show you how pretty it is!
Inside of the box, along with lots of assorted sewing supplies (including more hooks and eyes then I will ever probably use in my life), I found this owl-shaped stapler. Here he is along with a tiger stapler Phillip found a few months back. They're currently listed together on
Phillip's Ebay
.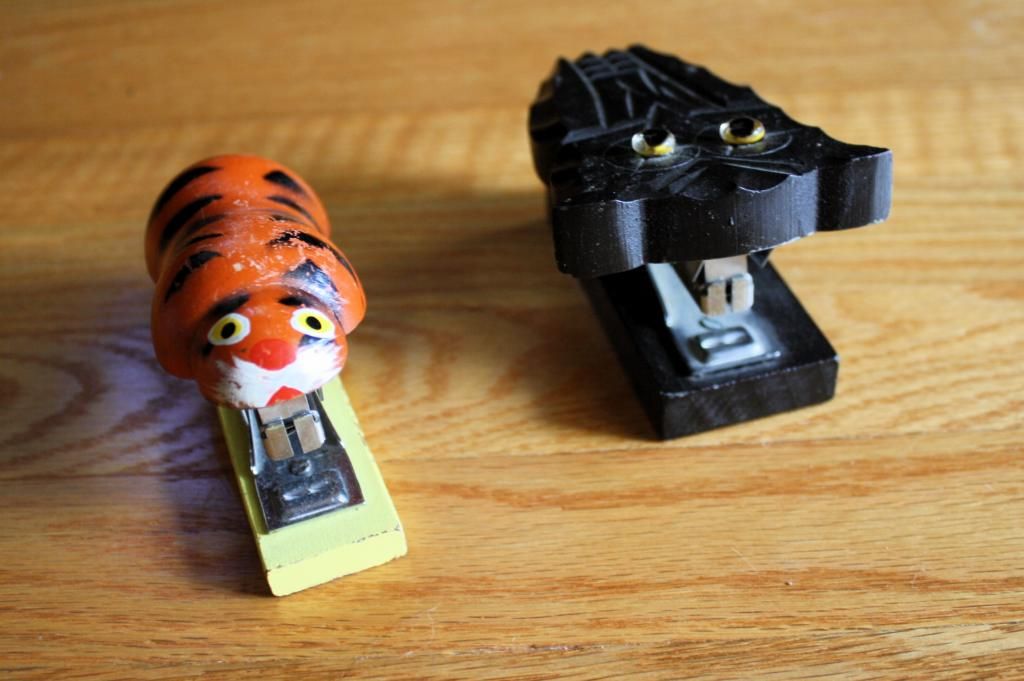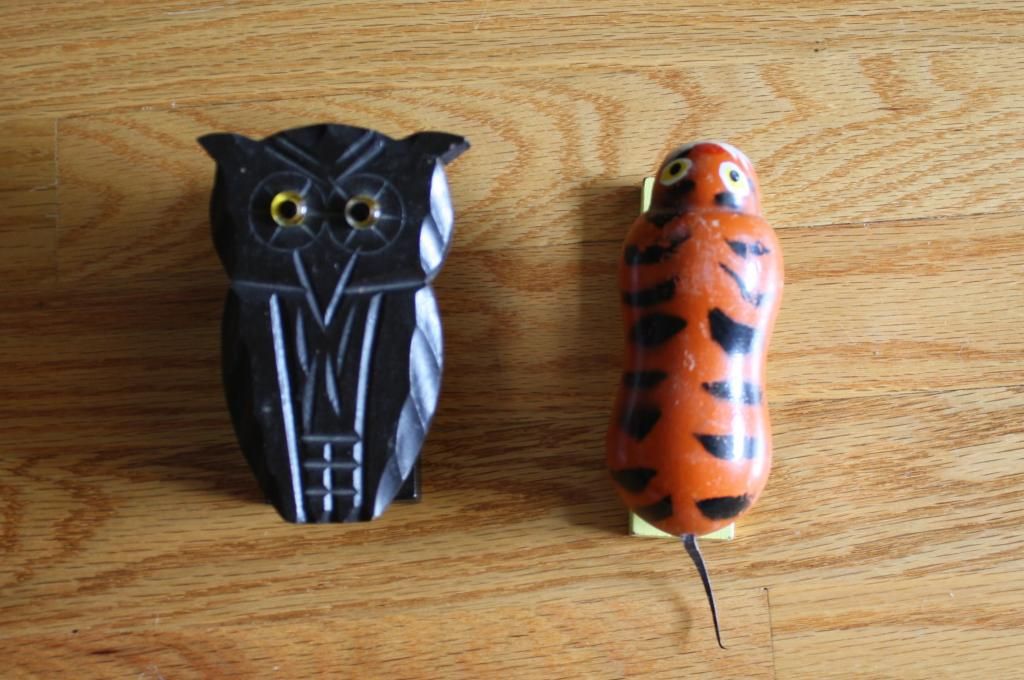 We then headed to another sale in Arroyo Grande, where I found this little bundle of vintage patterns. It's kinda crazy how many vintage patterns I've been finding in the last month or so...not that I'm complaining, mind you!
At the same estate sale, I picked up these silk scarves. They were incredibly wrinkled when I bought them and they look so much nicer with a good pressing. The one in the middle is my favorite- a calendar scarf from 1953. My life's ambition is now to learn how to draw just like all of the illustrations on this scarf-they're absolutely perfect!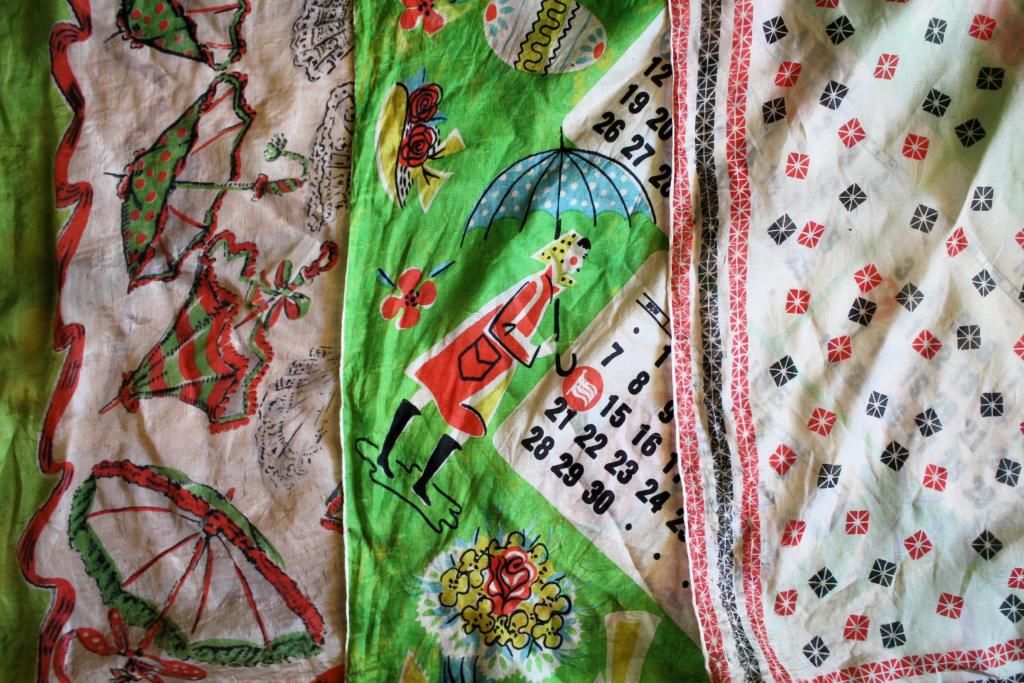 In other news...the winner of the Hart's Fabric giveaway is
Mary Danielson
, the very first commenter! How often does that happen? Anyway, congratulations Mary, I can't wait to see what you make with your fabric! Check your inbox if you haven't already :)