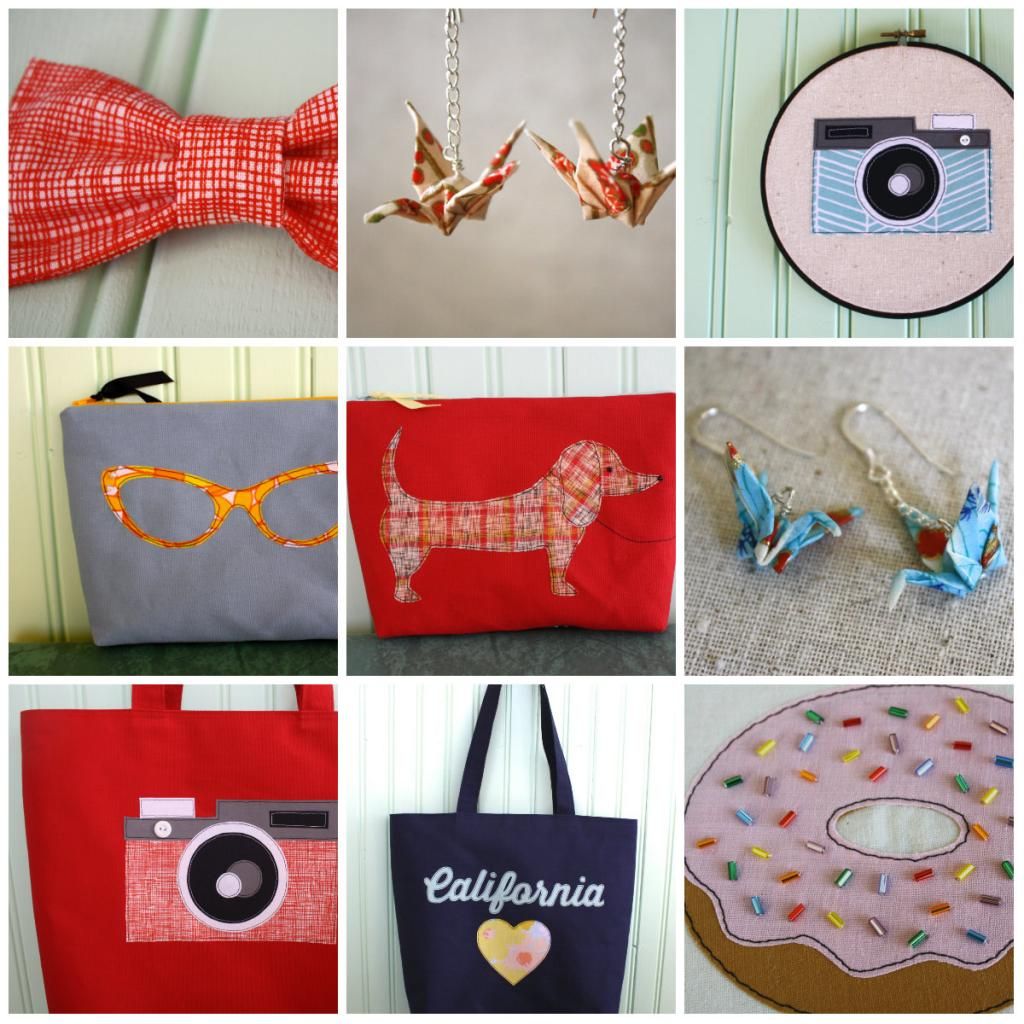 Hi guys, nice to see you again! I'm sorry I've been a little AWOL over here on the blog these days.
Though I'm sure many of you hadn't even noticed, I feel I should explain my absence over the last couple of weeks. I've been sewing like mad every weekend and staying up late on weeknights for the past three weeks or so, fueled by triple-shot lattes! I've been making it a priority to re-stock my
Etsy shop
and get my little online business in order.
Over the last few weeks I've made a total of 6 tote bags, 12 zipper bags, 6 sunglasses cases, 5 origami crane earrings, 8 bows, and 3 wall hangings, not to mention many more items that I have in various stages of completion. (You can see a sampling of them in the photos). With all of that, Scavenger Hunt (and keeping up with my favorite blogs) sort of went on the back-burner. Now that I've gotten my shop pretty well stocked, I'm looking forward to getting back in the blogging groove and maybe even sewing some fun stuff for myself!
Growing
Hello Camellia
is one of the goals I made for myself this year, and another reasons I've been working so hard is that I am applying to sell at
a local craft market
that seems really cool and modern (a much better fit for me style-wise than anything I've seen). You may remember me bemoaning the lack of "modern" handmade fairs in my area after
my last craft fair
experience, so you can imagine my excitement about finding this one! I sent in my application yesterday and I'm hoping I get accepted.
Anyway, I wanted to get my shop in shape to apply as well as to try out some new designs I'd been thinking of. I've expanded my appliques into tote bags, made some sunglasses cases, and tried out a few new designs (like the new dog and doughnut). I'm also thinking of trying out an Iphone case and maybe some pillows as well. What do you think?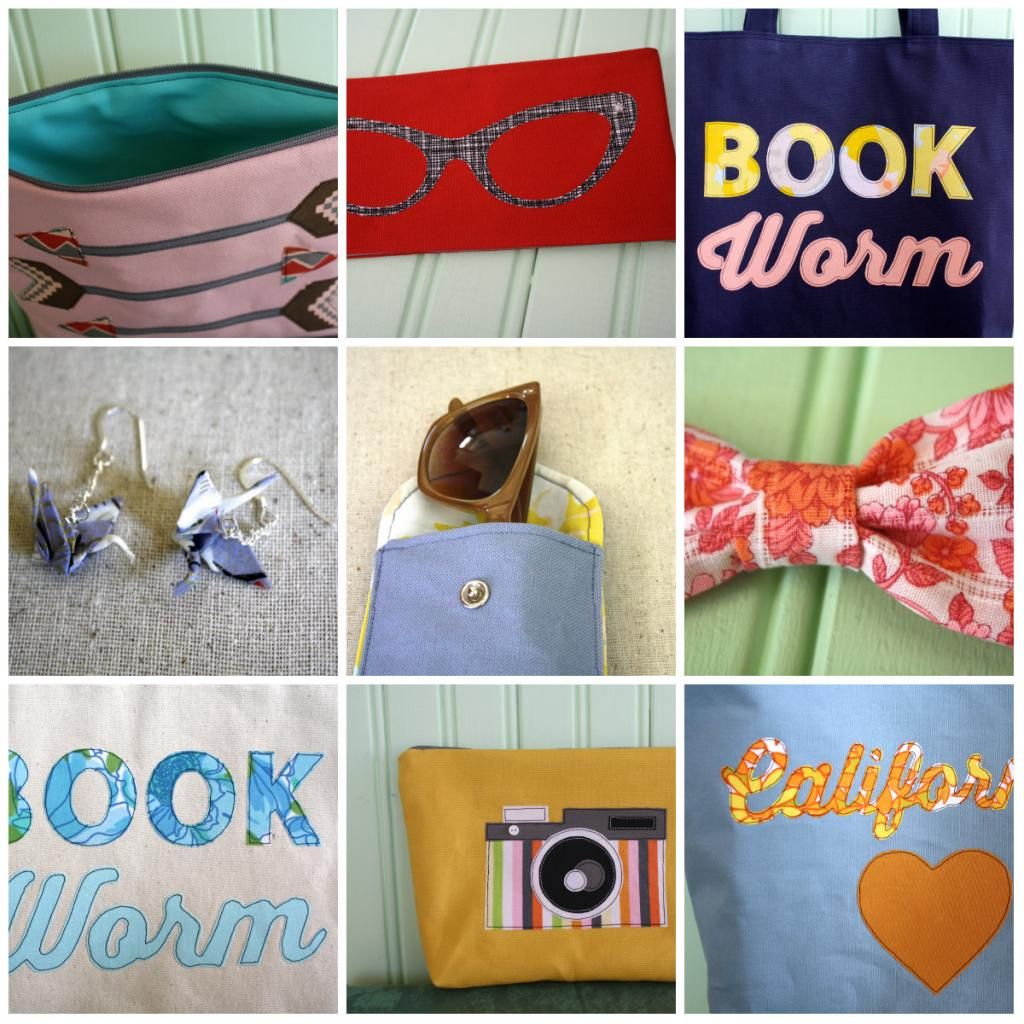 I've also been working to get the financial side of my business in order. My mom gave me the book
Etsy-Preneurship
and I read it cover-to-cover. In the past I have definitely been guilty of sloppy record-keeping and guesswork when it comes to pricing, so I'm trying to remedy that. I opened a new business checking account and Paypal, bought
this small business planner
on Etsy, and bought a binder to keep it all in. Now I'm working on designing some business cards. Baby steps!
I also have a small favor to ask you: since I'm going to be doing at least two craft fairs this year, I'm trying to figure out which items/motifs are the most likely to be popular and therefore I should make more of. Can you let me know which item/s in the photos above you like best to help me find out?
Thanks for your help! I hope you're all having a fabulous February!