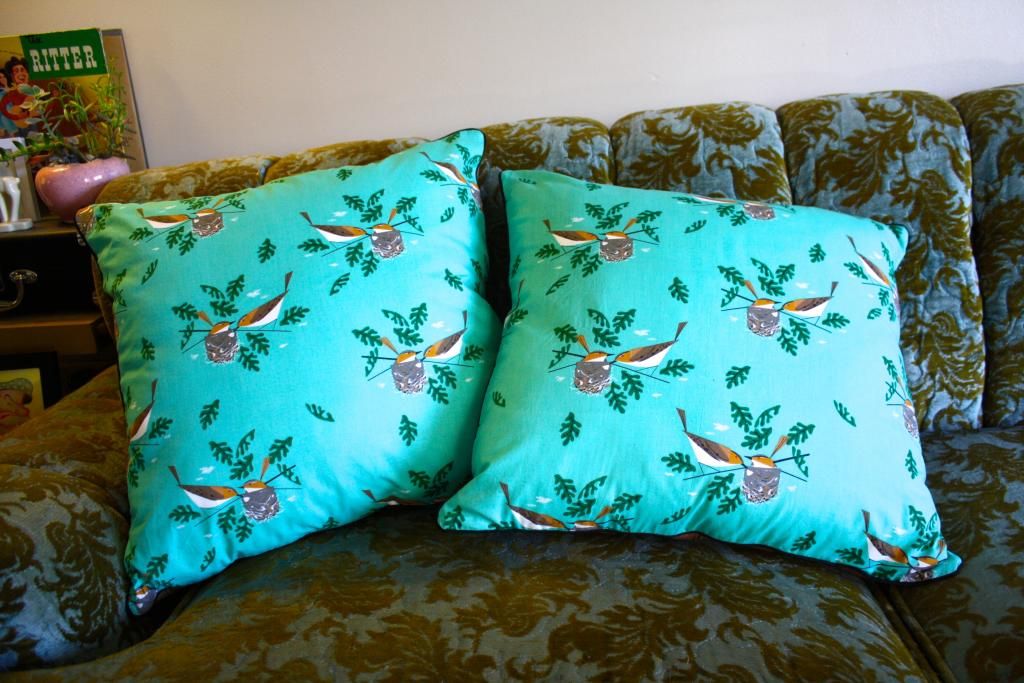 I don't know about you, but I love making pillow covers! They're such a simple and gratifying project that you can do in a spare hour or so between other sewing projects, they're a great showcase for a fun fabric, and they can really change up the look of a room (for not a lot of time and money). I made a couple of sets of pillows lately that I thought I'd share.
The first ones I made for our house. They're one of the amazing Charley Harper fabrics I got at
Birch fabrics
a few months ago. I love his art and I had to get some of this cute turquoise bird fabric even though it was a bit pricey. I picked out the woodgrain fabric for the back, and I think they look awesome together even though they're from totally different lines.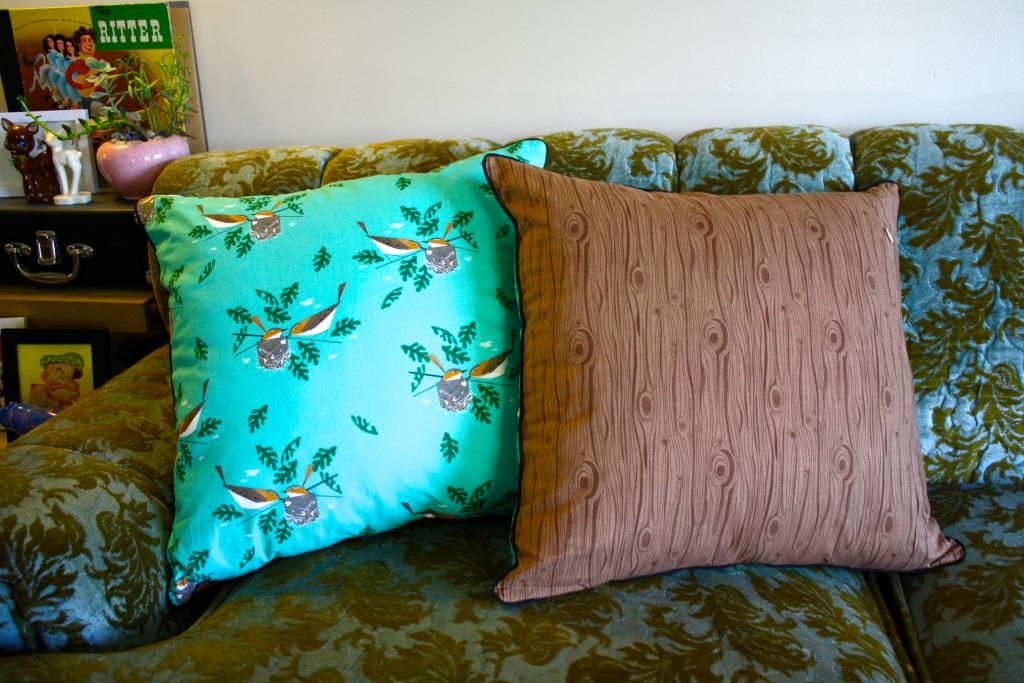 I did something different with this project and used an invisible zipper closure instead of my usual envelope style. The reason was that I stupidly didn't buy enough of the wood grain fabric to overlap and I had to improvise with the little fabric I had, but I think it turned out looking really seamless and nicer than it would have with an envelope closure.
I edged it with black piping, of course. I think everything looks better with piping!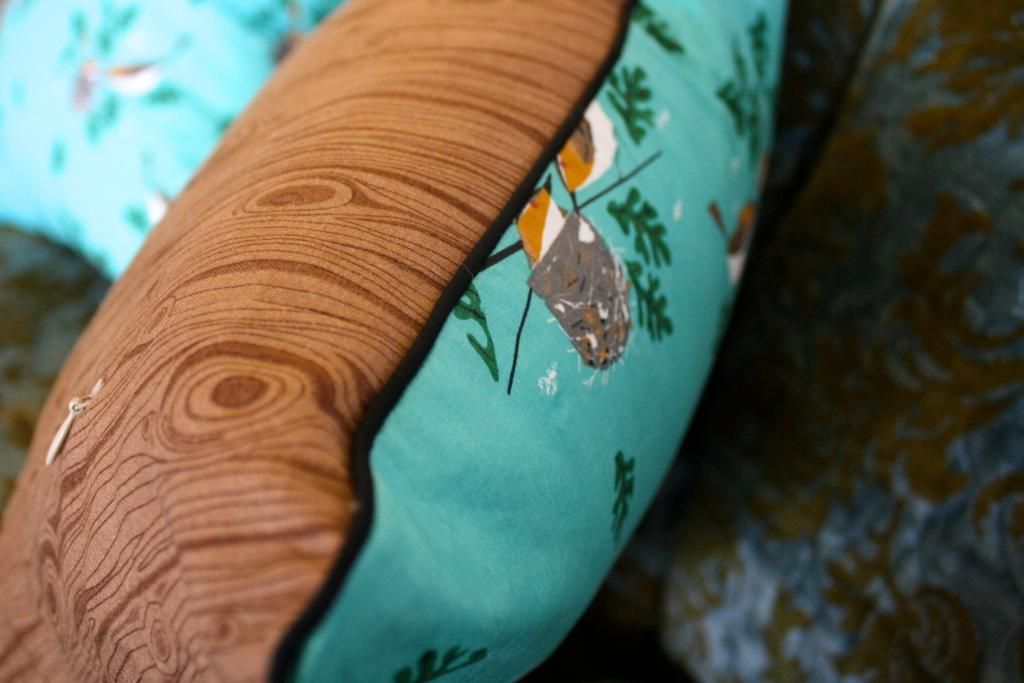 I made the second set of pillows for Phillip's brother (my future brother-in-law) for his apartment. I noticed the fabric on
another trip to Birch
with my friend Erin and thought it looked like something he would be into. I used a red solid for the back and did an envelope closure. I'm happy to report that he liked them and has asked me to make more pillows for his office!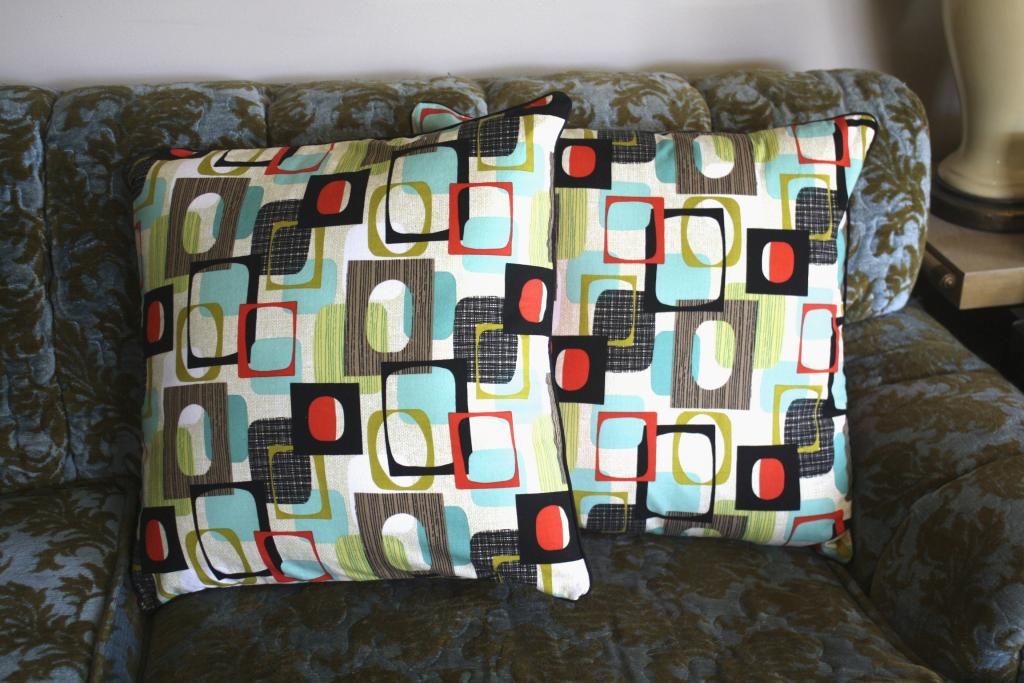 Piping again!