Ok, I've been a bad blogger... I made this dress a month ago and I'm just now posting it!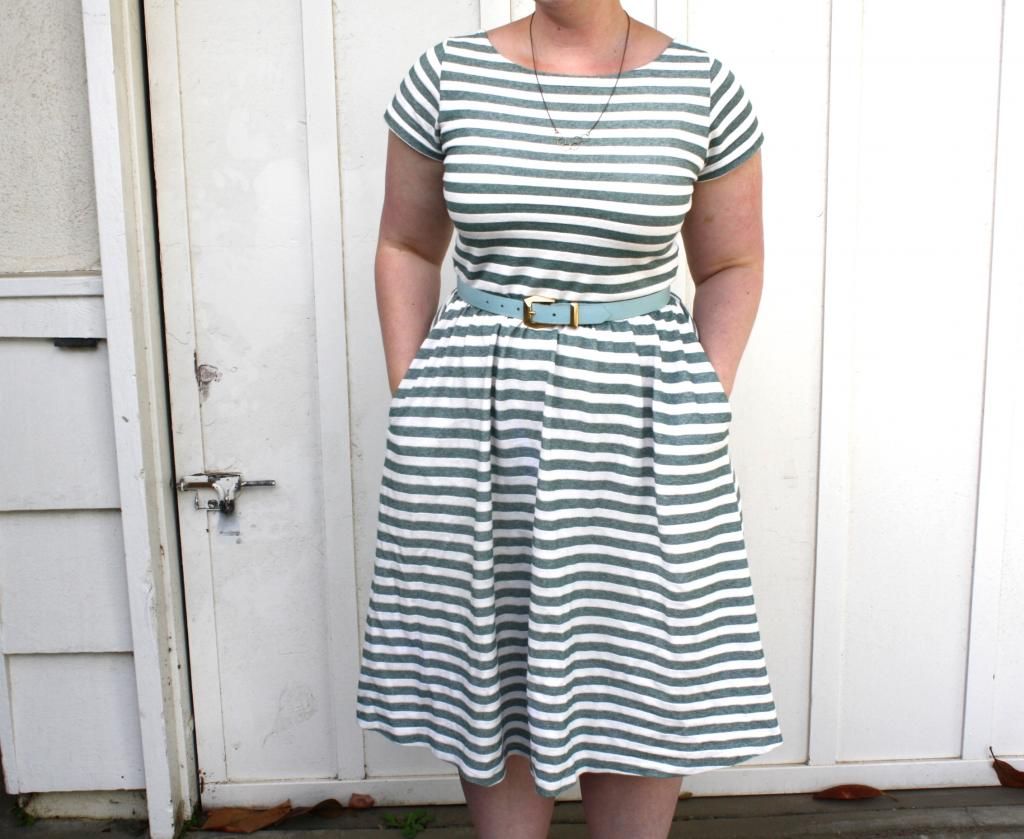 This is my second version of the
Colette Patterns Moneta dress
, and despite it's simplicity, this is seriously one of my favorite things I've ever made. It's so comfy, simple, cute and it's so easy to throw on during those mornings when you just don't have the energy to pick out an outfit (and I've had many of those lately). I've worn it so many times since I made it, including to the (
LA Blogger Meetup
a couple of weeks ago and Disneyland). I've gotten tons of compliments on it despite it being such a simple style. One of the "would you like to take a survey?" girls at Disneyland actually stopped me and asked me where I got it!
The fabric is one of those kind of mystery fabrics I picked up on one of my many thrift store expeditions. It's a sort of thick knit fabric that I think might be considered a "pique." (More knowledgeable sewers are more than welcome to correct me if I'm wrong.) The funny thing is that I came really close to not buying it. It was $7 and I was having one of my thrifty "don't be a fabric hoarder" moments and almost talked myself out picking it up. I'm so glad my fabric-hoarder side won out though, because it ended up being perfect for the Moneta pattern, and there was so much fabric left over that I could probably make myself a duplicate after I wear this one out! Have you ever done that? Almost not bought something and then ended up absolutely loving it?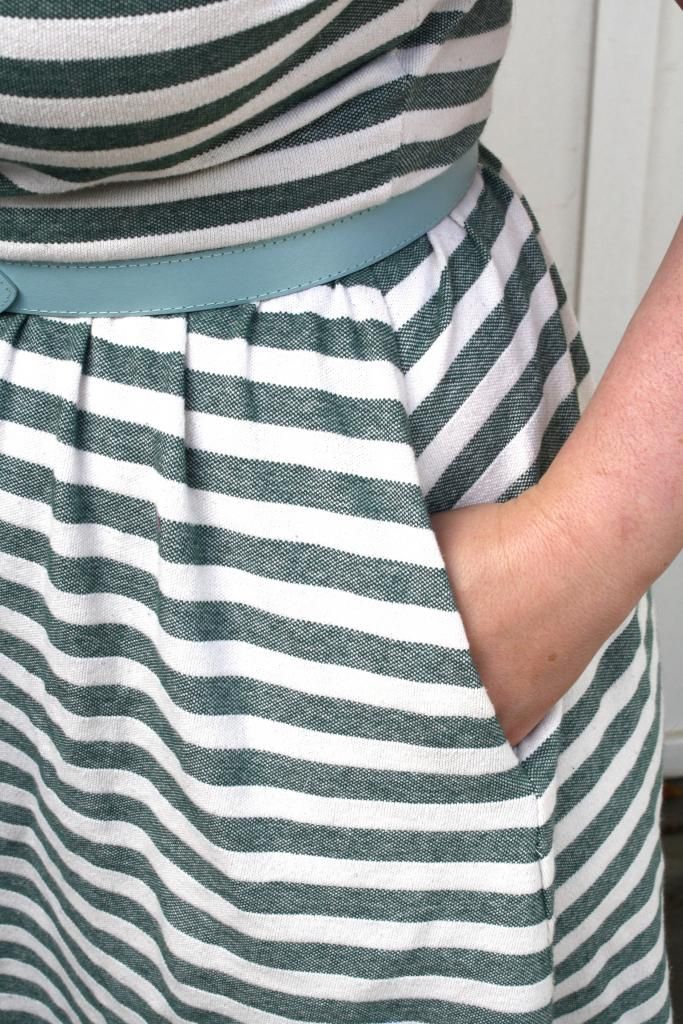 Oh, yes, and it has pockets. These have become a must-have feature on pretty much every dress or skirt I make!
I look goofy in this picture, but here's how it looks with a cardigan.
Like I mentioned when I posted about the
Bronte top
, I'm still a newbie with knits, but I'm falling hard for how comfortable and versatile these fabrics and, once you get the ballpoint needle thing down, they're actually really easy to sew. I'd love to find some cute knit fabrics in fun colors and patterns. Does anyone have recommendations for online shops?
Thanks for stopping by!