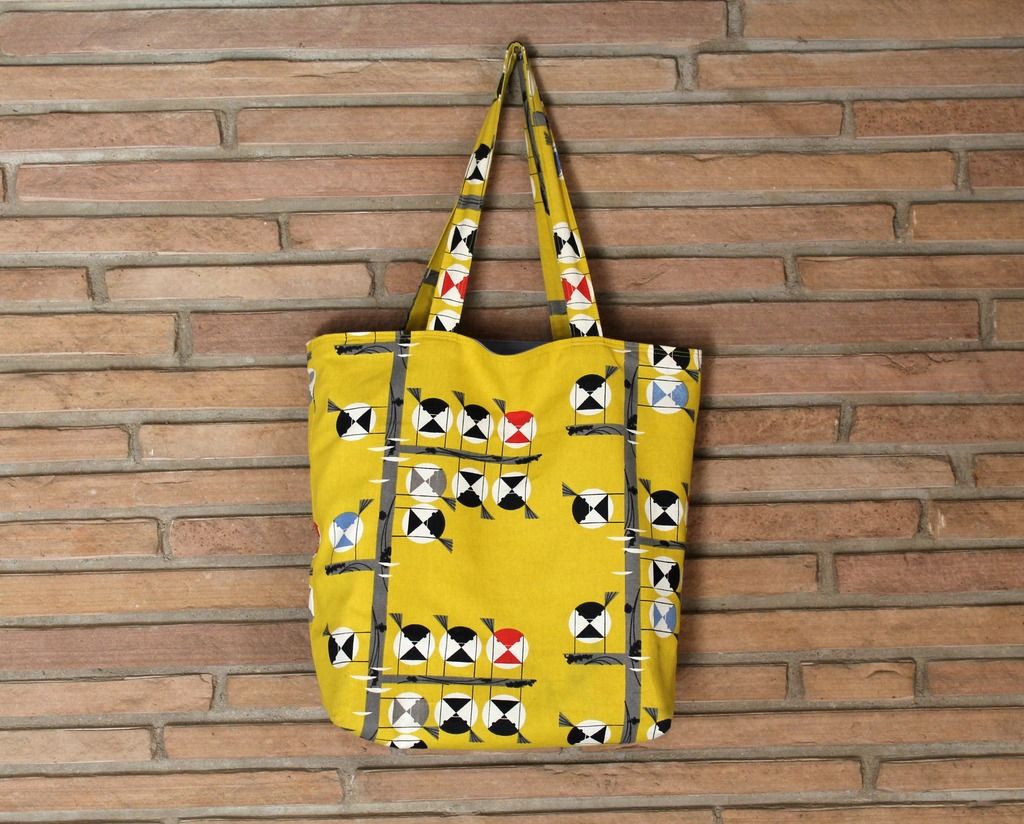 I was finally able to take classes full-time this semester, which has been something I've been working towards for the last year and a half. I decided to make myself some new school accessories to start the year off right!
My first project was a new book bag with some of the new
Charley Harper canvas
. I loved the bright yellow and the cute bird motif. I lined it with some sturdy blue cotton duck canvas from Jo-Ann and added a little striped pocket inside.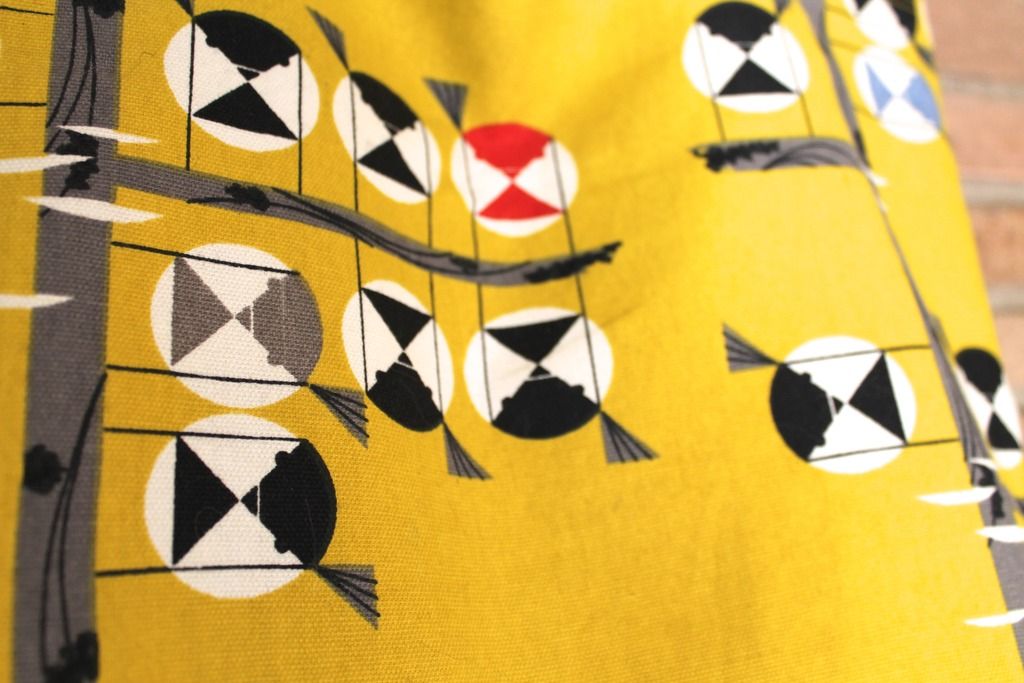 My one big regret with this project is not using some cotton webbing inside for the straps. I don't use any on the tote bags I've made for Hello Camellia and they've been fine that way, but this canvas is much softer and more loosely woven so the straps have stretched a lot with use. I might even take it apart one of these days and fix that.
My second project was a simple little pouch to hold my pens, pencils and such. I made it with some more duck canvas from Jo-ann and then appliqued some pencils on the front with wonder-under. The lining is a solid teal cotton. This thing is so useful for keeping all of my odds and ends together in my bag- I seriously love it!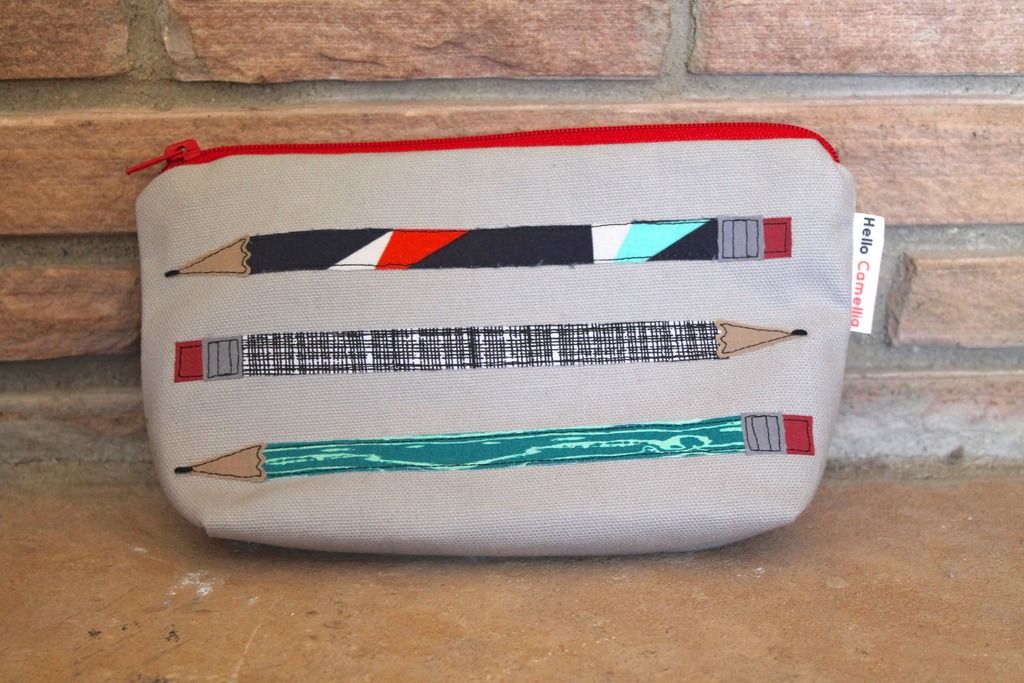 My last project was a case for my new kindle fire. I used some of
this awesome fabric
from the first Cotton and Steel line (I'm seriously obsessed). I initially bought a pretty complex PDF pattern on Etsy for this project but when I made it up it just looked awful and the holes were in all the wrong places. I threw it away and started over again, making up my own pattern this time with a much simpler design. Much better!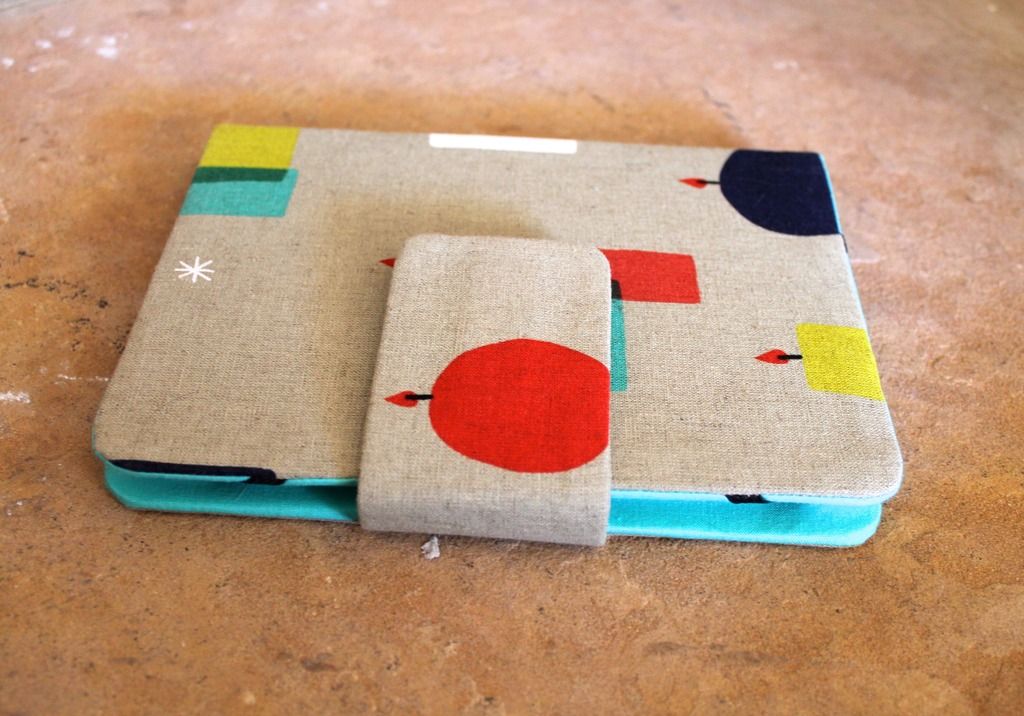 I purchased one of my school books as an e-book for the first time. It's working out pretty well, I just have to remember to keep the kindle charged!
These will be some of my last non-wedding-related sewing projects for a while. I'm now knee-deep in wedding dress making. I hope to share some of my progress on that soon.
Thanks for stopping by!