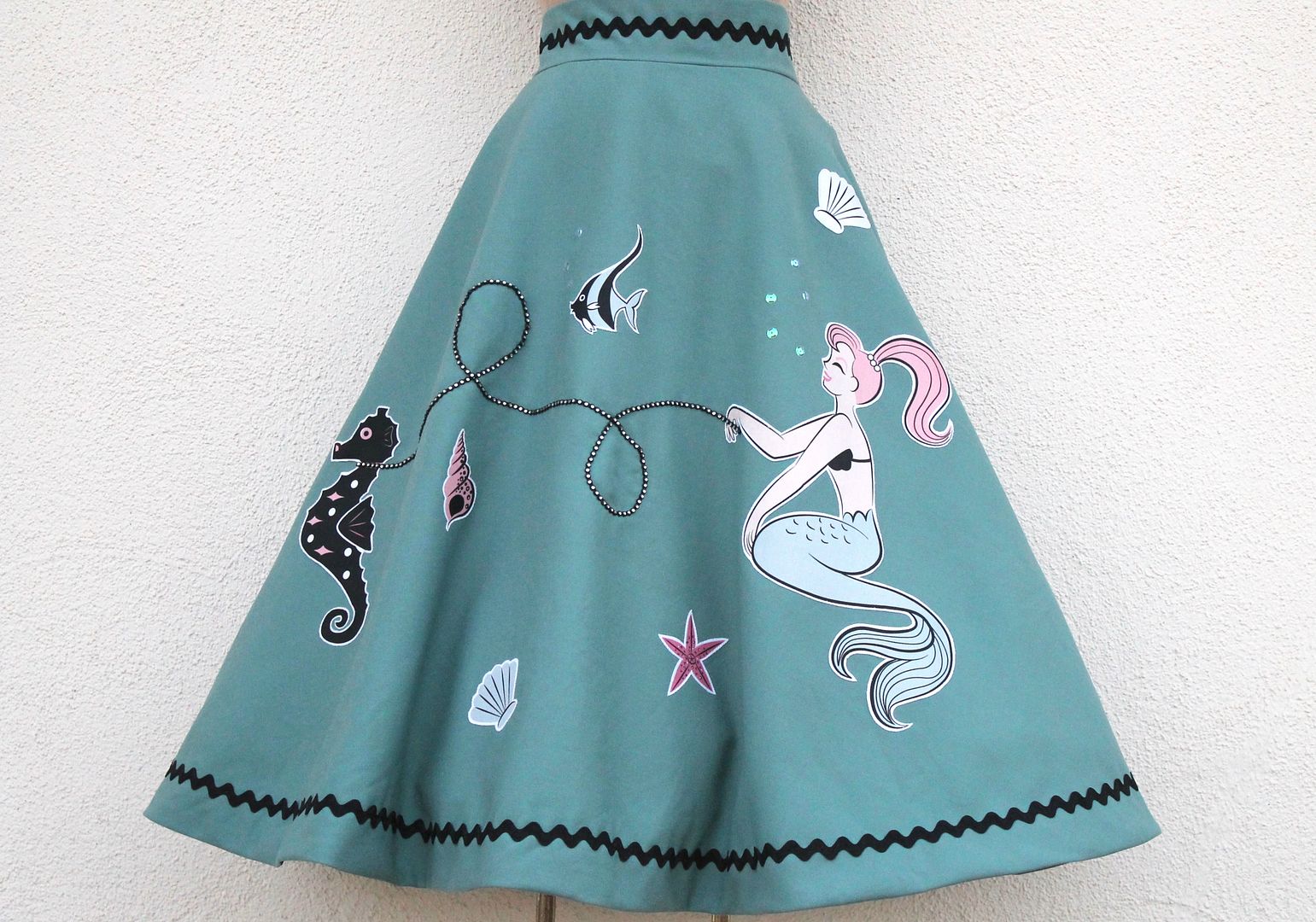 Hey guys! I'm here today sharing another vintage inspired skirt of my own design. I don't know about you, but I recently discovered the joy of buy/sell Facebook groups. I've been acquiring way too many fabrics and have managed to sell a few things too. One of the groups is focused on vintage novelty and border prints and a few months back they held a contest to create a unique applique, "poodle" style skirt (reminiscent of the classic 1950s poodle skirts). I'm a sucker for a good reason to sew something, especially if it's vintage-inspired, so I gave it a go.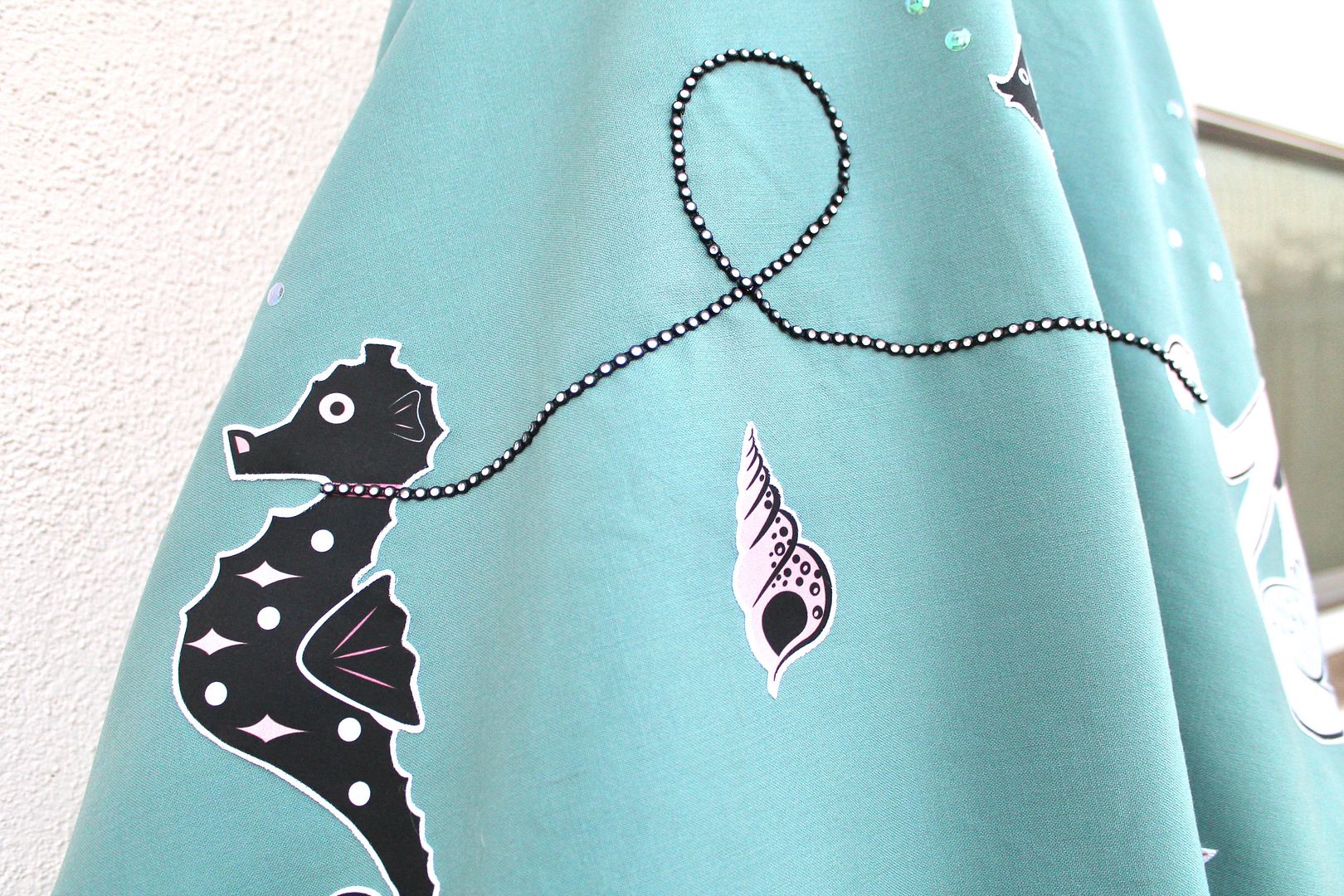 I had been wanting to do a project with a 1950's style mermaid for awhile and this seemed like the perfect subject for an offbeat poodle skirt. I created the graphics in Illustrator and had them printed through Spoonflower. You can find the appliques for
sale on Spoonflower here
if you'd like them. They fit in a fat quarter size. I'm planning on re-working the graphics into a border-print fabric sometime soon.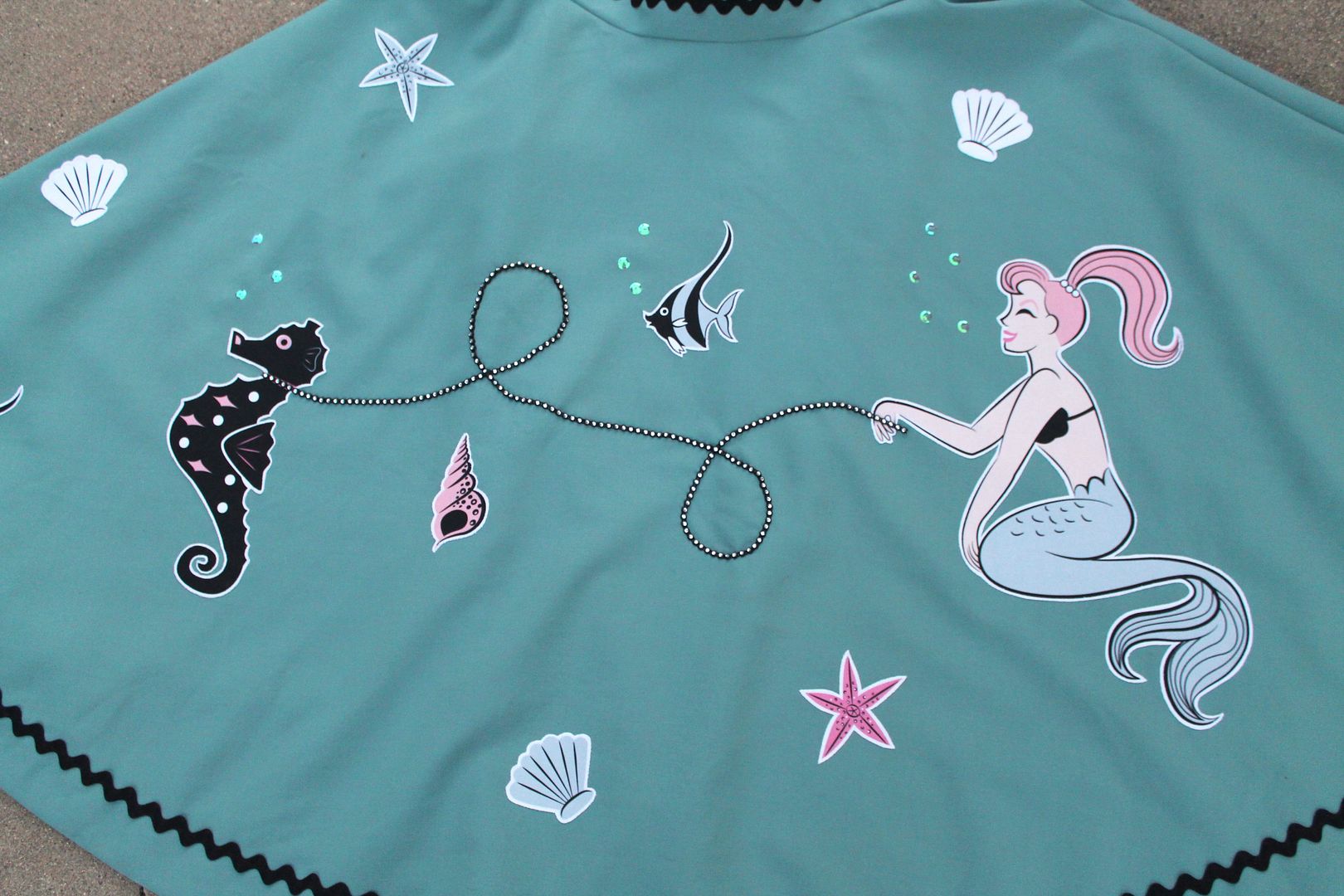 I picked up a really nice blue-green wool at a thrift store a year or so ago and I used it for the body of the skirt. I made sure to line it with some synthetic china silk to cut down on the itchiness that wool often brings. I used wonder-under to attach the appliques and then hand-stitched the edges with a tiny blanket stitch. I used the cotton sateen but I think if I could do it over again I'd use cotton poplin since it's less prone to unraveling around the edges.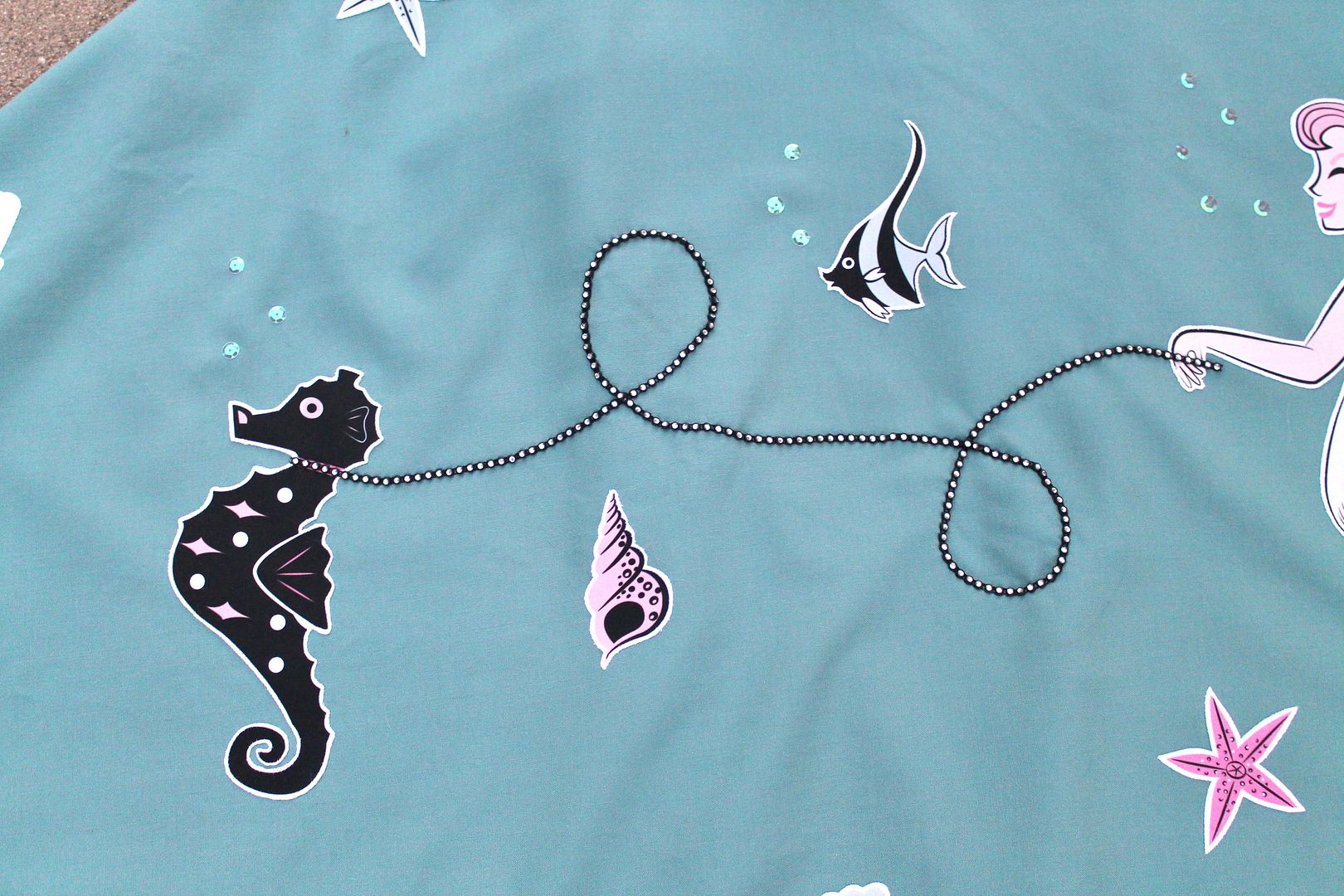 I found this rhinetsone-embellished cord at Joann's that looks really cute for the leash, though it was a bit challenging to sew on. I also added some iridescent sequins as bubbles.
Despite the fact that I really like it, it didn't do so well in the contest, I think it came in like 3rd or 4th place. Oh well, you win some you lose some! Now I just need to find the perfect occasion to wear my awesome mermaid skirt...